Meet Mary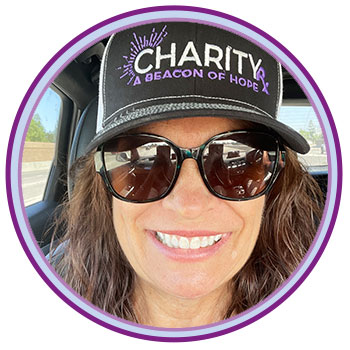 Territory: Southern California
Start Date: 11/2020
A little about me:
I love my family life! I have been married to my husband, Don, for 34 years. We have two amazing boys who are both married, and now I have a 21-month-old granddaughter, an 18-month-old grandson, and two more on the way! I love cooking and entertaining with friends and family. I also enjoy doing home remodeling projects throughout the year. When my children were young, I got them into martial arts, and when I was watching them, I thought that would be a fun way for me to work out. I started training in Hapkido, worked my way up to the Black Belt level, and became an instructor for an advanced adult class. Learning martial arts has taught me skills that have helped me with difficult things that come my way in my life. I still remember our creed: "courtesy, integrity, wisdom, perseverance, self-control, indomitable spirit, and perfection of character." I apply that creed along with my faith in all that I do. Nowadays, I enjoy camping at the beach and the mountains in my spare time, and I love to hike.
How did you get started?
Two days after getting laid off from my previous job due to Covid, I took a vacation to Lake Tahoe with Lynne (Halbasch) and her husband. She told me where she was working and that they were hiring. I said no initially because talking in front of people is just not my thing, but she told me more about it, and as I was listening in on her Zoom meeting, I thought I would just try it. On my way home from the trip, Dustin called me, and I signed up. Little did I know then that this would be the best job I would ever have!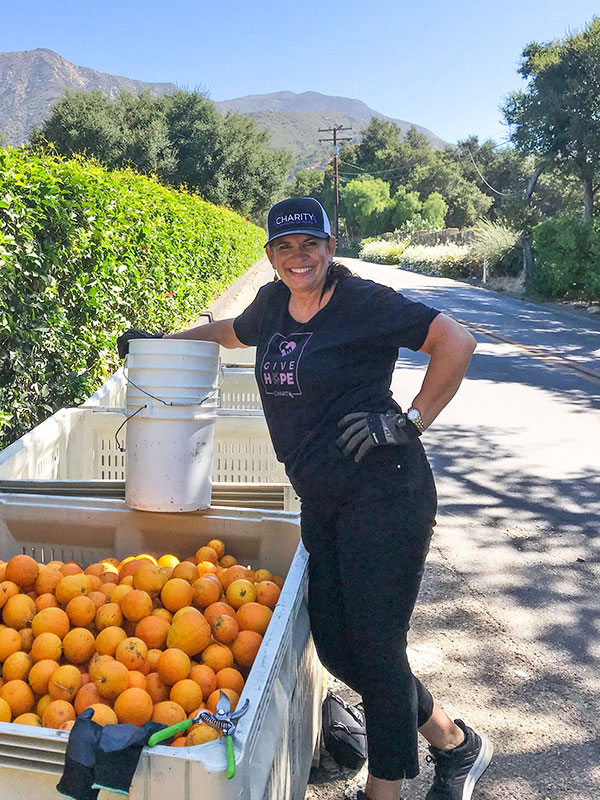 Roadblocks:
My husband was very much against it at first. The script numbers were coming in slowly at the start, and he wasn't very patient. John spoke with Don many times to reassure him that my numbers were going up great and that if I kept up that pace, I'd be a rockstar making a lot. The second was that I was so shy. In the beginning, I was so nervous, and I decided to take a little of what Dustin says and mix it with a little of what John says and make it my own. I stuck to that for a long time.
Solution:
My husband has become my biggest supporter and tells me to hit a home run every time I go into an account. With time, I felt more comfortable talking to techs and pharmacists, and all the great tools we have from the RepHub make it easy to start conversations. I love the bingo cards. I usually read over a few of the squares with the techs; it engages them and makes them laugh. Then I will give them a bag of M&M's or Skittles to use as number makers.
What do you enjoy most about working for CharityRx?
Most definitely, the freedom it allows me. Since starting with CharityRx, I became a grandma, and this February, I'll have four grandbabies! When they need me, I'm there for them, and I don't need to call in and ask for the day off. I also feel really good about what we do to help people afford their medications, the donations to charities, and service work.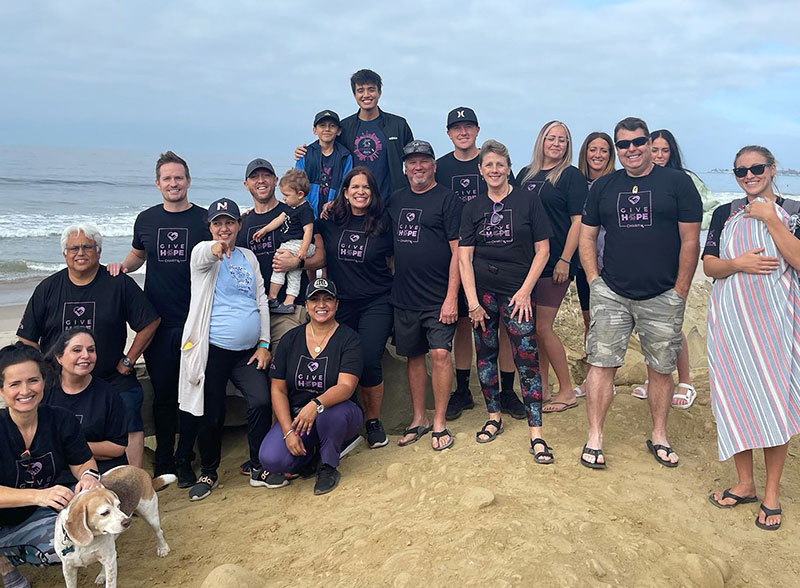 What's your best advice for reps?
Don't give up! Push hard at the beginning by making a lot of visits, and it will grow.
Be prepared! I will have all my things ready to go the night before (sometimes multiple days' worth). That way, I can get out the door fast in the morning.
Always go in with a smile on your face and in your voice. Techs have to deal with many difficult people every day, so be refreshing. And I have another!
Set a goal for yourself. Post it all over your office or home, in places where you will see it, and also in your car. I made a vision board when I was going for the Moon Shot Bonus, and I made it a month early! I updated my vision board when I had a number to reach to qualify for the 2021 Dominican Mission Trip, and I blew past the qualifying numbers all the way to the top level. There is something about seeing it, saying it, and then you believe it!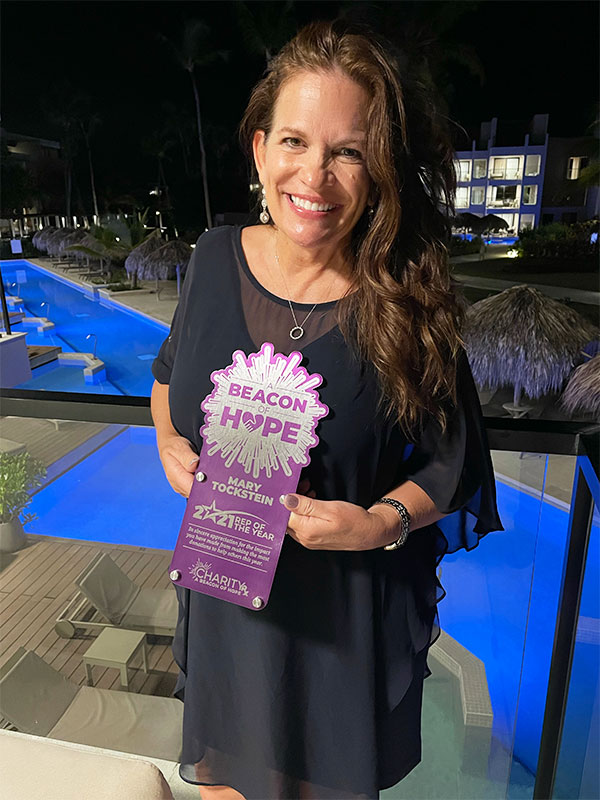 What's the key to your success?
The key to my success has been lots of visits to my pharmacies, pizza challenges, and listening and taking notes on what other successful reps do.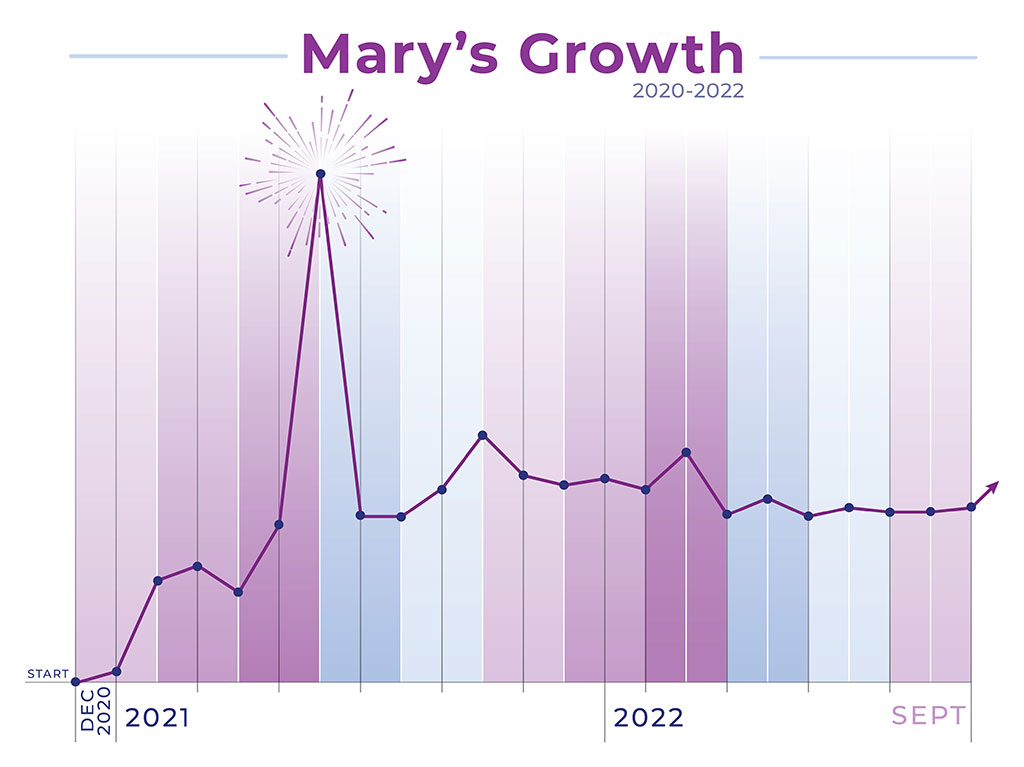 To get more insider tips from our Rockstar Rep, send a message directly to Mary on Telegram!