Spotlight: Meet Angela McLay

Meet Angela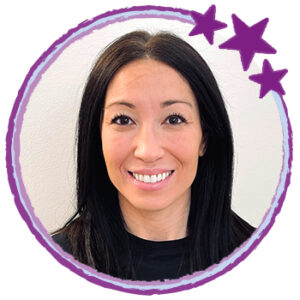 Title: Director of Rep Support
Title: Director of Rep Support
Start Date: 10/2019
A little about me: I am a military spouse and a mom of two boys, ages 12 and 8. My family and I have been fortunate to move around with the military and experience new places, and we've settled in Utah for the foreseeable future.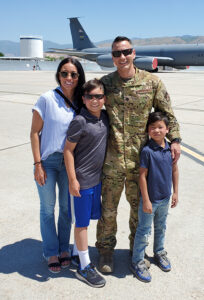 How did you get started? I knew our CEO, Eric, and his wife for a few years before CharityRx was even a thought. My husband and I would always ask him to give us some accounts with his other company–and he never would! A few years later, when he had formed CharityRx, he asked me if I would like to be involved, and I jumped at the opportunity. I believe in Eric and know that when he says he's going to do something, he's going to do it.
Roadblock: Time management. I hadn't ever worked from home or on my own before, and I found that when no one was constantly checking in on me, it was easy to put work on the back burner. There are so many other things we can be doing during the day, so making work a priority when no one is watching was something I had to learn.
Solution: I set a time every day that I am going to start working and do my best to stick to it. I give myself 30 minutes in the morning to lounge around and just get ready for the day, and when that time is up, I get to work. Driving to accounts was the only time I would listen to my favorite podcast, and it motivated me to get out and start moving!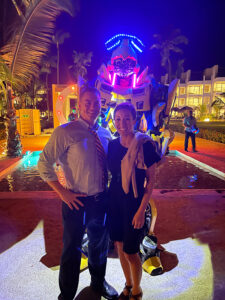 What's the best part of your job?
The best part of my job has been seeing the many ways we have blessed people's lives through the charities we've partnered with and providing incomes for our reps and their families.
Top three tips for new reps just starting out:
1. Don't take it personally. I don't know if I'm just a sensitive soul, but it would really hurt my feelings when someone was not receptive. I had to learn to just brush it off and not carry it on to the next visit.
2. Just get out of your car. Sometimes the hardest thing is to just get out of your car and go into an account.
3. Ask for help. I asked people for help. Dustin took the time and listened to me do my pitch over Bluetooth when he was out visiting his own accounts. I don't think you would have that experience with a VP in any other company!
To get more insider tips from our Spotlight, send a message directly to Angela on Telegram or email her at [email protected].