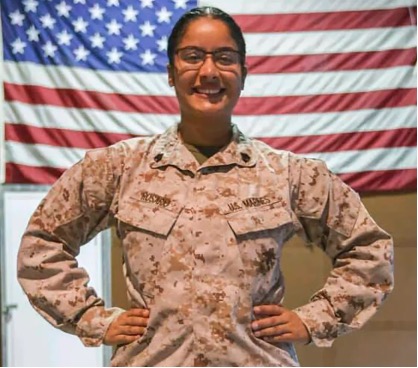 "When Johanny Rosario Pichardo walked into a room, people took notice," a sentiment echoed by retired U.S. Army Major Kathleen Romano who ran the JROTC program at Lawrence High where Rosario was a student. She stated, "(she) had a commanding presence about her." On Facebook, many of her Marine cohorts shared feelings of their loss. Nastassia Hyatt called Rosario her soulmate. "You were… are my other half, my whole heart, my world… pretty much my everything," she wrote. Another friend, Tania Kelley, wrote, "You were my only friend when I first got to the fleet and the person that trained me in everything."
As a teenager, Rosario volunteered at a meal center run by St. Patrick Parish. Whatever she did, those who knew her say they saw her desire to serve others in need.
She was considered a daughter to the city of Lawrence, Massachusetts. Thousands flocked along the highway, waving flags and showing their emotional support, during a procession to a vigil held for this fallen hero where she was honored. Kendrys Vasquez, mayor of Lawrence, stated that he was "heartbroken" at the loss of a "daughter of our city". Gov. Charlie Baker called Rosario "a Massachusetts hero gone too soon."
Mayor Vasquez spoke with Rosario's mother the day after the bombing. Her mother said her "daughter (was) a vibrant young person who wanted to give back to the community".
The vigil in Rosario's memory was held in Boston on Saturday, August 28, 2021, and hosted by Massachusetts Fallen Heroes, a group founded by veterans who served in Afghanistan and Iraq. A commemorative wreath for Rosario at the vigil included 13 roses and candles to honor all 13 service members killed in the bombing. Elizabeth Warren and Ed Markey, the two U.S. Senators from Massachusetts, praised Rosario and offered their condolences to her family.
Warren tweeted "(her) courage saved thousands of lives and her selfless service represents the best of our country. My heart aches for her loved ones."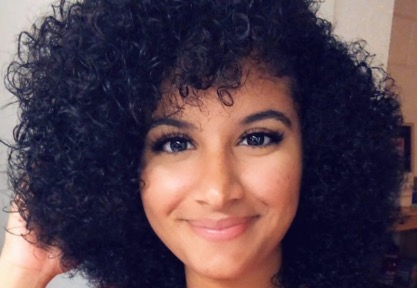 Pichardo, who went by the surname Rosario, was of Dominican origin and 25 years old. She served with the Naval Amphibious Force, Task Force 51/5th Marine Expeditionary Brigade.
Rosario was the recipient of two Navy and Marine Corps Achievement medals, two Marine Corps Good Conduct medals, the Sea Service Deployment Ribbon, the Global War on Terrorism Service Medal, the National Defense Service Medal, and two letters of appreciation.
The Dominican Republic's embassy in the United States also shared condolences to the family and friends of Rosario on Twitter. Sonia Guzmán, the Dominican Republic's ambassador to the United States, tweeted that the Dominican community shares in the family's pain. "Peace to your soul!" she wrote in Spanish.
Her brokenhearted family has asked for privacy so that "their loved one be recognized as the hero that she was," he said.
---
---