Today, many patients are given Metoprolol because they have high blood pressure or hypertension. In some cases, this medication is used with others to lower blood pressure levels and protect the heart. High blood pressure is serious because it will increase the stress on the arteries and heart. So, we have compared the Metoprolol Succinate Vs Tartrate differences and alternatives that can help you with these issues. If the problem is not corrected, it will lead to serious problems including heart attacks.
A doctor may prescribe Metoprolol Succinate or Tartrate to lower the patient's blood pressure and protect them from these risks. Below, readers will learn more about this medication and its primary uses.
The Basics Of Metoprolol
First, the patient should familiarize themselves with the basics of Metoprolol. What is it? What is it used for? The medication is classified as a beta-blocker so it is used to treat hypertension. It can impact the blood flow in the veins and arteries. Furthermore, it is going to impact the heart. Metoprolol is given to patients with angina and hypertension.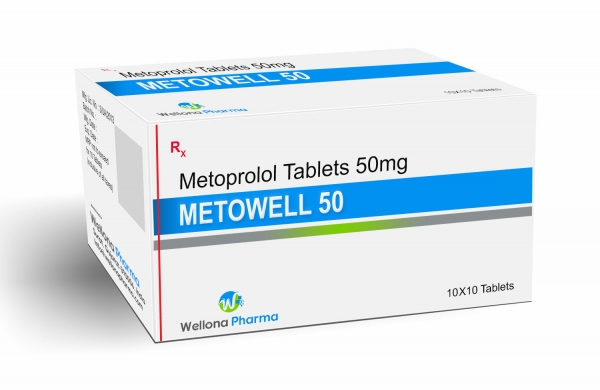 It can help reduce the risk that the patient is going to die or be hospitalized due to heart failure. There are two types of Metoprolol commonly prescribed. The first type of Succinate while the other one is Tartrate. While they're used for the same purposes, these medications are unique in certain ways.
Who Shouldn't Use Metoprolol?
Unfortunately, Metoprolol isn't suitable for every patient. Individuals with serious health complications shouldn't take this medication. For instance, someone with a slow heart rate will need to find a different solution. People with sick sinus syndrome and heart block should also avoid Metoprolol. Speak to a medical professional to determine whether this medication is the right choice.
Difference Between Metoprolol Succinate And Tartrate
Metoprolol Succinate and Metoprolol Tartrate are used to combat hypertension and angina. The biggest difference is the fact that one offers long-term benefits and the other one is short-acting. For instance, Metoprolol Succinate can be taken once a day. Take the pill first thing in the morning. Then, the benefits will be provided throughout the day.
When someone is given Metoprolol Tartrate, they will have to use the medication multiple times a day. Both medications can be used for the treatment of high blood pressure. The doctor will help determine whether the patient should receive Metoprolol Succinate or Metoprolol Tartrate.
Switching From Metoprolol Succinate To Tartrate
Depending on the circumstances, the patient may need to switch from Metoprolol Succinate to Tartrate. Although this is easy to do, it must be done correctly. Switching immediately is not a good idea. Instead, the patient should taper over two weeks. If they're switching from an immediate-release Metoprolol to an extended-release alternative, they should use the same daily dose.
The patient should discuss this with their physician. The doctor will provide them with instructions for safely switching from one medication to the other.
Metoprolol Tartrate Side Effects Reviews
What do reviews say about the potential side effects of taking Metoprolol Tartrate? While this medication is generally safe, it can cause certain side effects. Long-term users and those who don't follow their doctors' instructions will be more likely to experience these issues. The most common side effects of Metoprolol Tartrate include a slow heartbeat, drowsiness, tiredness, dizziness, and diarrhea.
Although it is rare, some people will also experience a sexual inability. If these problems linger, the patient should talk to their physician. It may be essential to switch to a different medication.
How Does Metoprolol Tartrate Make Someone Feel?
When taking this medication, the patient may experience mood changes. In particular, it is common for the user to feel out of breath and tired when exercising. Rest assured knowing that this should improve with time. However, these symptoms may not dissipate for certain patients. When the symptoms remain, it is best for the user to speak to a medical professional.
Metoprolol tartrate usually isn't the preferred choice unless the patient has heart disease or heart failure. Thankfully, there are many suitable alternatives for patients to try.
Can I Take Metoprolol Tartrate And Metoprolol Succinate Together?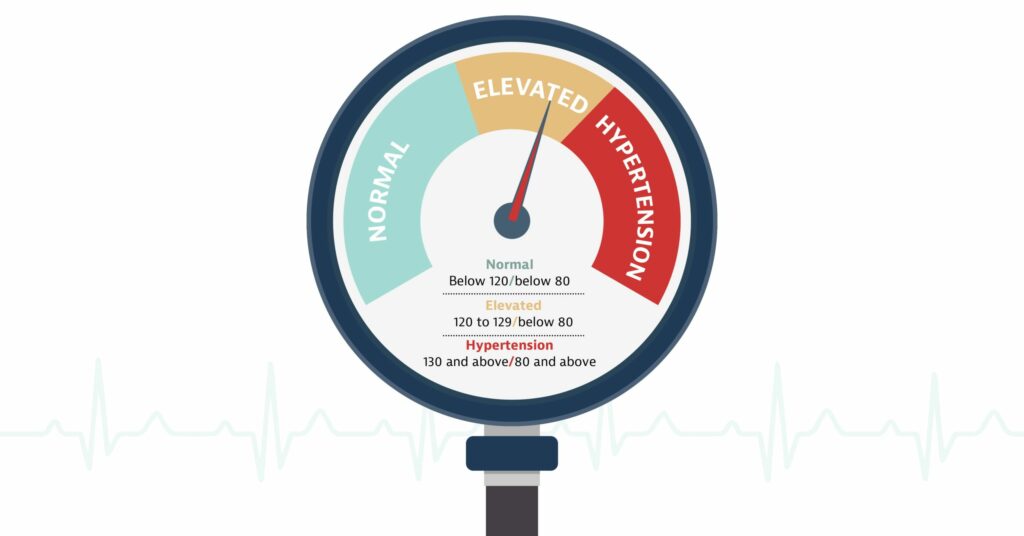 Although these medications serve the same purposes, they are not designed to be used simultaneously. In fact, using these medications together could lead to major problems. The patient is going to increase the impact of these medications. Since both are beta blockers, using them together will cause low blood pressure and a slower heartbeat.
In some cases, the patient may become dizzy and could even faint. These medications should never be mixed and two doses should never be taken simultaneously. The risks are too high. Instead, the patient should strictly follow the doctor's instructions.
Metoprolol Tartrate VS Succinate Mortality Benefit
Although Metoprolol Tartrate and Metoprolol Succinate are used to lower blood pressure levels and combat angina, they are vastly different medications. They vary in dosage recommendations and side effects.
Metoprolol Tartrate is only available in an immediate-release tablet, meaning that the effects are near instantaneous. Metoprolol Succinate, on the other hand, is an extended-release formula.
The varying activation rates mean that the medications can be utilized in vastly different manners to target and treat the same conditions. Since it is time-released, the Succinate variation only needs to be taken daily. Tartrate, being an immediate release will need to be taken twice a day
Metoprolol Tartrate VS Lisinopril
Lisinopril is prescribed to treat hypertension (high blood pressure) and after a heart attack to prohibit the production of angiotensin II. Metoprolol is prescribed to treat hypertension and angina (chest pain). It has also been approved by the US Food and Drug Administration "FDA" for migraine management.
Both medications can be used to decrease the risk of kidney diseases in patients with diabetes. A dry cough should immediately be reported to the cardiologist or primary care physician.
Metoprolol Tartrate Interactions
Alcohol should be avoided when taking Metoprolol Tartrate because it can exacerbate side effects, such as lightheadedness and tiredness.
The minerals in multivitamins could reduce the effectiveness of Metoprolol. There are, however, some situations when medical professionals will prescribe both medications simultaneously. In these cases, the medical professional should recommend a two-hour time window between the times the medicines are ingested.
In addition to mineral interactions, Metoprolol Tartrate can also interact with certain foods. More to the point, the medication is more effective when immediately consumed after meals. In the most simplistic of explanations, eating essentially primes the immune system for more effective medical absorption.
Metoprolol Tartrate 100 MG Pill Identifier
Patients need to be able to identify their medications. What does Metoprolol Tartrate look like? The appearance of medication varies depending on the drug manufacturer and dose. With this said, it is not unusual for pharmacies to stock several brands of the same medication. As of January 2023, AstraZeneca owned Metoprolol Tartrate.
Metoprolol Tartrate is round with a recessed score through the center. The 25-milligram tablet is white with an "M 18" imprint on the front. The 50-milligram tablet is pink with an "M 32" imprint on the front.
Sun Pharmaceutical Industries' Metoprolol Tartrate 50 milligram tablet is white and round with a "477" imprint on the front. The diameter of the tablet is 8.00 millimeters.
Aurobindo Pharma's Metoprolol Tartrate 25 milligram tablet is 7.00 millimeters in diameter and white with a "C 73" imprint on the front.
Which Is Better Metoprolol Tartrate Or Succinate?
When it comes down to it, one medication is not better than the other one. However, one medication may be better for one patient. It depends on the circumstances and the patient's health. Metoprolol Succinate is usually given to people who've experienced heart attacks. It can also help patients with heart failure. The beta-blocker is effective because it impacts the response to nerve impulses. Metoprolol Tartrate is the instant-release form of the medication.
As for Metoprolol Succinate, it is the extended-release version. While the medications are similar, one works quickly and the other one works throughout the day. If the patient wants to take one pill each day, they should talk to their doctor about Metoprolol Succinate. Patients willing to take multiple pills may be okay with Metoprolol Tartrate.
Can You Overdose On Metoprolol Tartrate?
It may be possible to overdose on Metoprolol Tartrate. In general, it is possible to overdose on any medication. Therefore, it is never a good idea to take two or more doses simultaneously. If a dose is missed, the patient should wait for the next dose to avoid taking too much. Anyone with concerns should talk to a medical professional for the best advice. Reading Metoprolol reviews will put the user's mind at ease because the medication rarely has side effects.
Cost Savings On Metoprolol Tartrate
CharityRx can help patients get the cheapest price on Metoprolol Tartrate. Just download and print the card. Then, present it at the pharmacy when refilling the medication. Patients can save up to 80% on refills.
Can Metoprolol Tartrate Be Crushed?
While Metoprolol Tartrate comes in a powder tablet and forms, it should never be crushed, chewed, opened, or broken. The tablet should be completely swallowed, particularly after a meal. Unfortunately, Metoprolol Tartrate is not currently available in a liquid formula. Patients that have a hard time swallowing tablets should seek outside advice from their medical professional regarding alternative consumption methods.
Always follow a doctor's recommendations when taking Metoprolol Succinate or Metoprolol Tartrate. Tampering with the medication will only lead to problems.
Summary
Patients with high blood pressure may be required to take Metoprolol. Depending on the circumstances, they may receive Metoprolol Succinate or Metoprolol Tartrate. The only difference is that succinate is taken once a day while tartrate is taken multiple times each day. Both beta-blockers are effective for the treatment of high blood pressure.