CharityRx Team Members Donate Time and Money on Founder's Day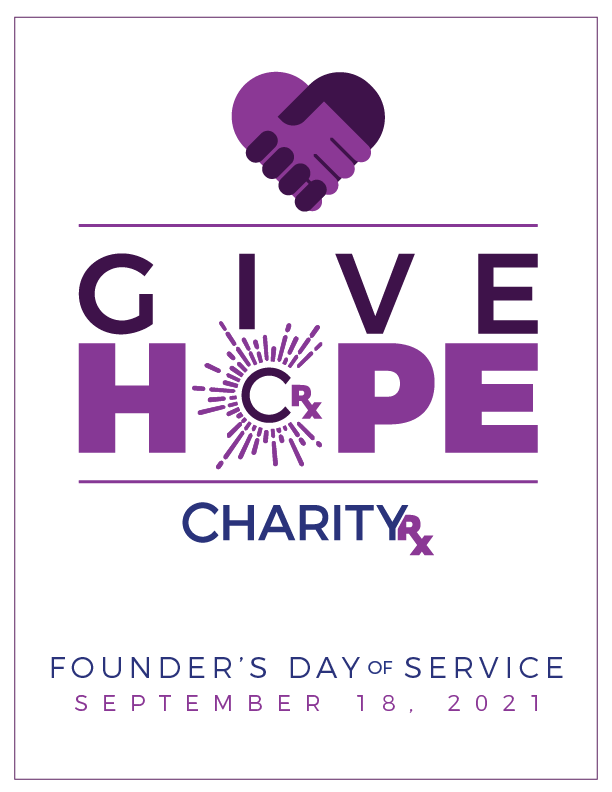 At CharityRx, "charity" is not just a part of our name – it's who we are and what we do. Each year, in celebration of Founder's Day, employees and representatives of CharityRx volunteer their time and money to serve a charity of their choice in their community. In serving charitable organizations and those less fortunate than themselves, our team members embody the vision set forth by our founder and CEO, Eric Beaumont, and enjoy positively impacting the charities they are most passionate about.
On September 9, 2019, CharityRx was founded to help people save money on medications for themselves, their families, and their pets. Using the CharityRx prescription discount card, customers can save on many prescription and over-the-counter medications, and CharityRx makes monthly cash donations to their Charity of the Month, works in person on mission trips, volunteers time, and donates supplies to local charities.
The 2nd Annual CharityRx Founder's Day was celebrated on Saturday, September 18, 2021. Many of our team members joined in the celebration, paying it forward, and helping to make our world a better place. As a company, we were inspired by their creativity in how they chose to give back. Check our social media for more inspiring stories of service.
Donations to Charities and Causes
Founder's Day Service Projects
Montgomery County Jail
Open Door Mission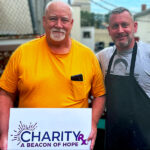 CharityRx rep Joe Maxon donated survival kits for homeless and sheltered people at the Open Door Mission. Kits included bottled water, snacks, sardines, Vienna sausages, a hygiene kit, hand wipes, candy, pens, and paper. Read more…
Handyman Service Work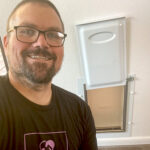 CharityRx rep Ben Jackson works a side job as a handyman. For Founder's Day, he cut and installed a needed doggy door for a client as a service project.
The Circle Club
A Charity Rx rep volunteered time for sobriety group, the Circle Club. Serving about 150 people, they helped organize and host the 35th-anniversary picnic for club members and guests. The Circle Club provides space for meetings and social events for sobriety groups like Alcoholics Anonymous and Al-Anon. This rep said, "We've been working and putting time into this for over a month. The Club has been around for 35 years and we held a picnic with over 100 sober attendees. We are not a glum lot, as they say. We have fun! We show the newcomer and each other that you can have fun as a sober member of society; that sobriety isn't a curse, but a joy. Parties don't have to include alcohol. Laughter and fun are there more than ever before. Many volunteers helped during the planning process from finding the location, shopping, and printing all the way to the actual event itself in setting up, music, grilling, clean-up, and bringing food and 400 bottles of water and soda to the event."
Alabama Coastal Cleanup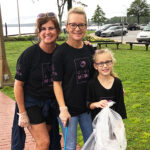 Debbie Morgan, Tonya Saucer, and Holin Saucer spent Founder's Day cleaning waterway shorelines from debris caused by the flooding, rain, and water surge from Hurricane Ida. Read more…
Elizabeth Presbyterian Cemetery Cleanup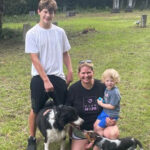 Alana Simmons donated her time and effort to clear weeds and paths so people could access and enjoy the old cemetery that had been neglected. Read more…
Community Gym Cleanup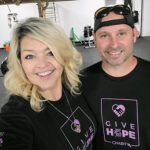 Carolyn Johnson said, "Proud to serve and rep for CharityRx. I volunteered at the gym's grand reopening. It was set on fire by a homeless person who was trying to stay warm outside and ended up burning out the building and the neighboring karate dojo. I vacuumed, and we greeted people, telling them about the programs and services offered at the gym."
Ventura Beach Cleanup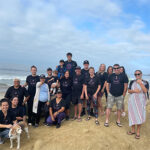 CharityRx reps Mary Tockstein, Matt Noel, Lynne Halbasch, Ray Rios, Patty Engel, Patty Riviera, CEO Eric Beaumont, and VP Dustin Arnold with friends and family. Read more…
Shared Adventures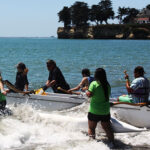 For CharityRx Founder's Day, rep Victor Matoush volunteered his time for Shared Adventures for their Day on the Beach in Santa Cruz: "The day that changed my life… we built a 300-foot long walkway with pallets and plyboard so the disabled folks could roll onto the beach. Read more…
Marine Staff Sergeant Hoover, Fallen Soldier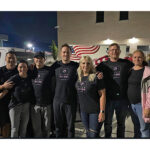 CharityRx reps David Gingrass and Andrew McLay, along with leadership team Eric Beaumont, Janae Beaumont, and Angela McLay volunteered to set up and clean up for a memorial service that was held for Marine Staff Sergeant Taylor Hoover, a soldier killed on August 26th in a suicide bombing at the Kabul, Afghanistan Airport. Read more…
Other Service Projects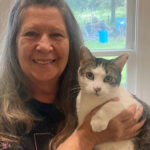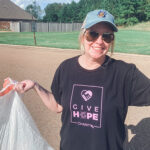 Barbara Steele cared for her terminally ill neighbor's pets for Founder's Day.
CharityRx rep, Jodi Hinds picked up trash around her community.