CharityRx Reps Serve Nationwide on Founder's Day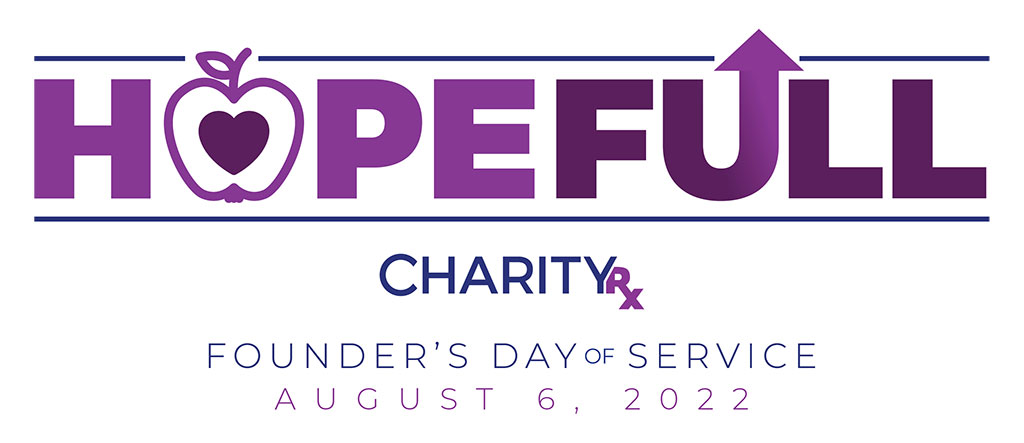 Today marks an important milestone for our team here at CharityRx, as we celebrate Founder's Day of Service for the third time since our inception. As a young company founded just three short years ago, our organization has tremendously impacted its growth and ability to provide huge discounts on life-saving medications to those in need. We are proud of the progress that we have made so far and believe that there is more work ahead of us all to create lasting change across healthcare access – one prescription at a time!
Using the CharityRx prescription discount card, millions of customers nationwide save on more than 10,000 USDA-approved prescription and over-the-counter medicines and make donations to charities every month. CharityRx makes monthly donations to their Charity of the Month, works in person on mission trips, volunteers time, and donates supplies to local charities.
At CharityRx, "charity" is not just a part of our name – it's who we are and what we do. Each year, in celebration of Founder's Day, employees and representatives of CharityRx volunteer their time and money to serve a charity of their choice in their community. In helping charitable organizations and those less fortunate than themselves, our team members embody the vision set forth by our founder and CEO, Eric Beaumont, and enjoy positively impacting the charities they are most passionate about.
Many team members joined the celebration on Saturday, August 6, 2022, paying it forward and helping make our world a better place. Click below to read stories of their creativity and dedication to giving back to their communities. Check our social media for more inspiring stories of service.
Donations to Charities and Causes
Founder's Day Service Projects
Care Center Ice Cream Social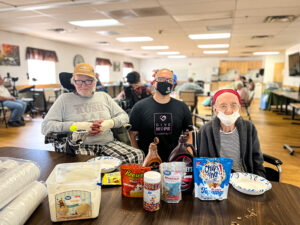 Ben Jackson of Utah spent two hours playing games and providing an ice cream social for the residents at a long-term care center.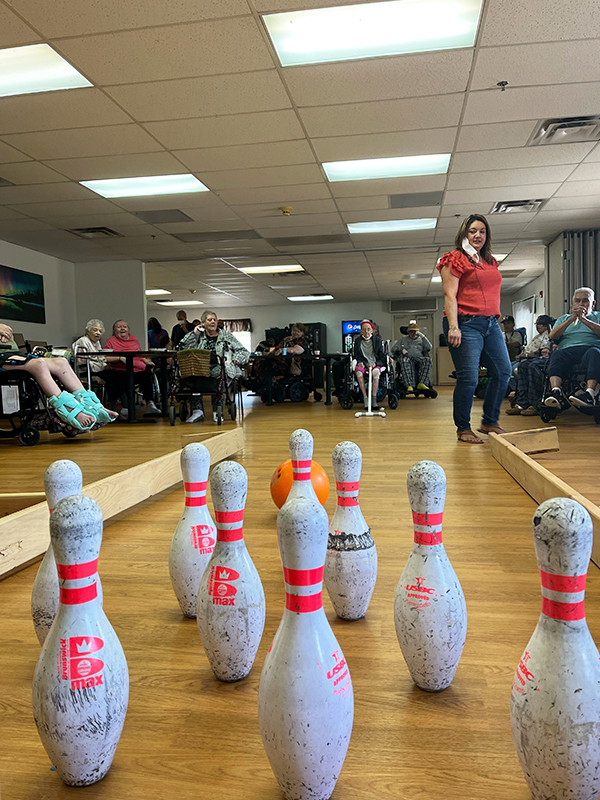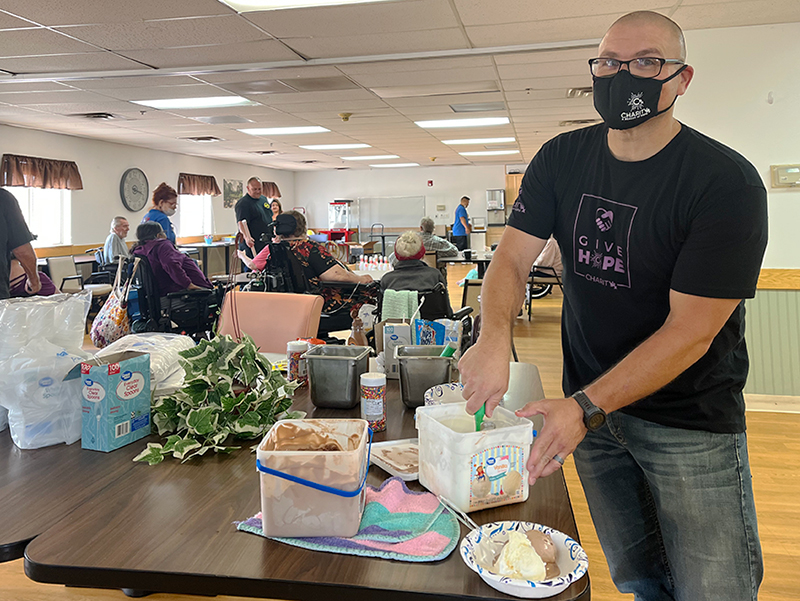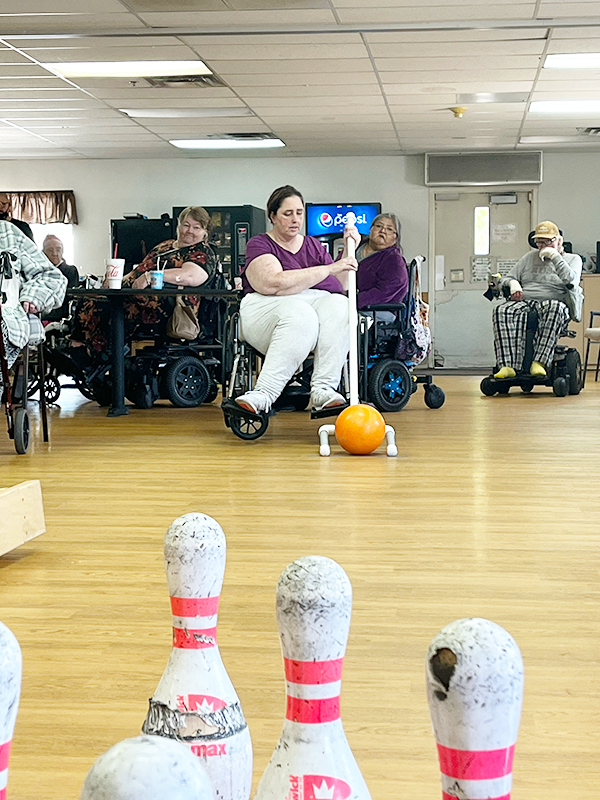 The Children's Hunger Project
Lacey Saxon helped with an all-day Burger Battle to raise money for The Children's Hunger Project in Florida, which provides food for children. It was a family event with food and entertainment at Wickham Park, and Lacey volunteered as the bar back, keeping drinks supplied.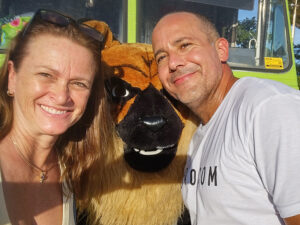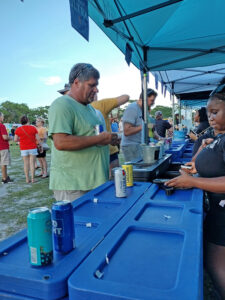 Our Daily Bread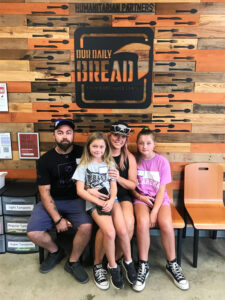 Caleb Lester and his family volunteered at Our Daily Bread Food and Resource Center in Oklahoma.
"My family and I did a day of service at Our Daily Bread. Our activity was to assist people in getting groceries they could take home at no charge. I had to take a picture of their slogan on the shopping cart. It seemed serendipitous that it was close to ours.
We all really enjoyed it and will try to do at least one volunteer date there every month. They also offer haircuts there, and my wife's salon will get involved in donating a day every month as well. I'm very proud that she wants to do that too." – Caleb Lester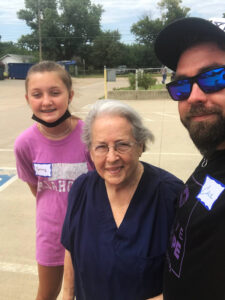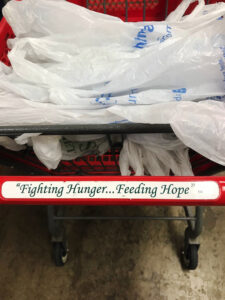 Ronald McDonald House
Joseph Maxon spent around six hours planning, ordering, delivering, and clean-up when he provided dessert at Ronald McDonald House Charities in New York. After going back and forth with the RMH team, he found that they had a team making a meal but suggested that he provide the dessert. When he showed up with a tray of cookies and brownies, he jumped in and helped them prep the dinner, serve, and clean up. Joe had a great time with some super nice people and served around 25 meals for families and staff.
Project 150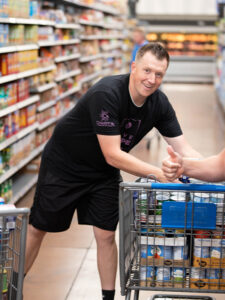 Matthew Noel went with the CharityRx Leadership Team and shopped at Costco and Walmart to purchase supplies for Project 150 in Las Vegas, Nevada.
"It was a fantastic experience and so great to fill the shelves with products needed for the kids." – Matt Noel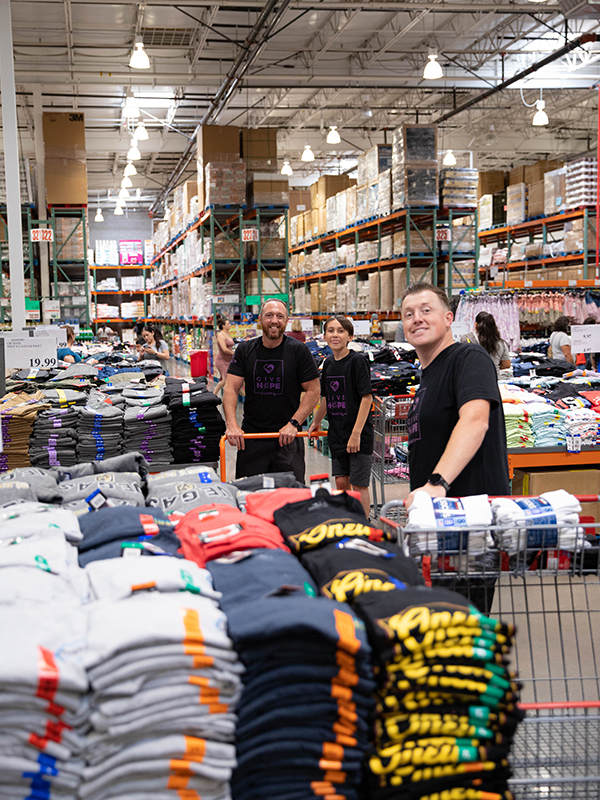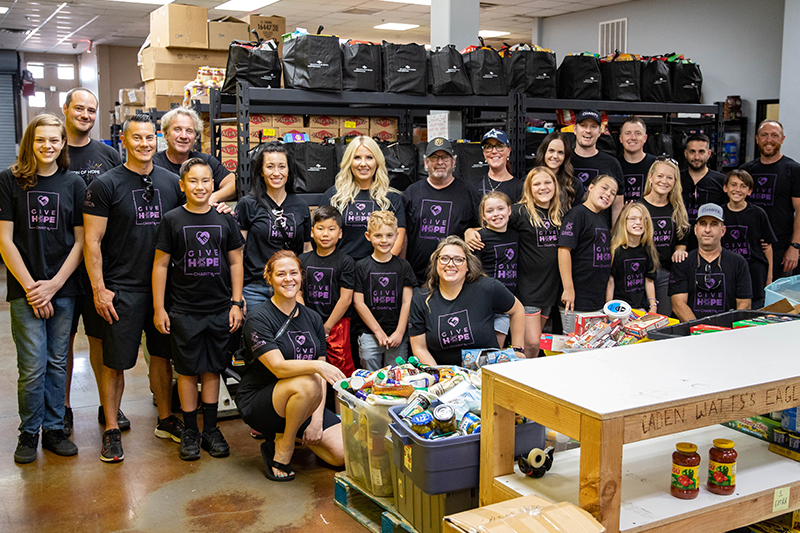 Cooking for Neighbors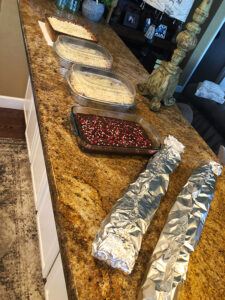 Mitzi Bishop spent six hours making meals for two of her neighbors in Colorado. One family is coping with ALS; the other is an elderly couple, and the wife fell and broke her shoulder.
Beautify Fresno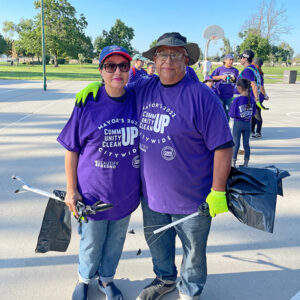 Ray Rios and his wife, Norma, volunteered to help at Beautify Fresno, a community project to clean up neglected areas of town or areas with homeless problems.
"Beautify Fresno is a great program for volunteering as a person, couple, or group, with free T-shirts and tools to do the job (i.e., gloves, trash bags, trash picking tools, etc.). They even offer free lunch for all their helpers!" – Ray Rios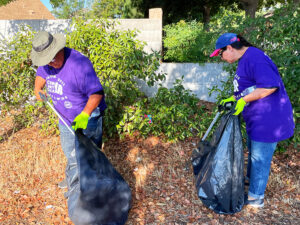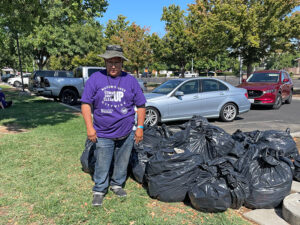 Alameda Special Olympics

Robert Erion and his son walked for over an hour and provided donuts and pens to Special Olympics athletes at their walking club in California.
Food Forward
Patty Engel, Matt Willingham, Lynne Halbasch, and Mary Tockstein spent their day picking oranges for Food Forward in Southern California, which then donates everything to food banks.
"We picked one ton of oranges in about two hours!" – Patty Engel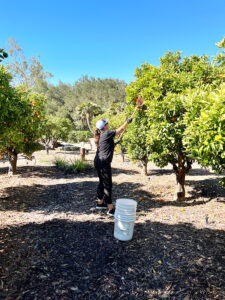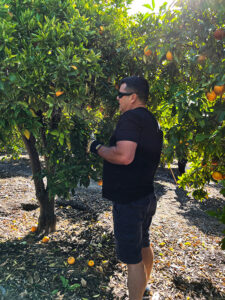 Helping the Homeless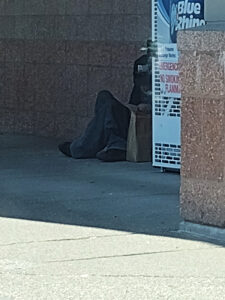 David Gingrass of Washington passed out bags of food and a bag of gifts to homeless people. Gifts inside the bag included snacks, water bottles, and notes of encouragement.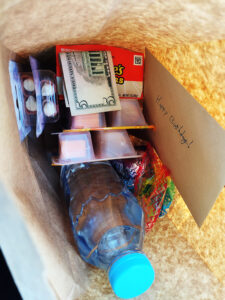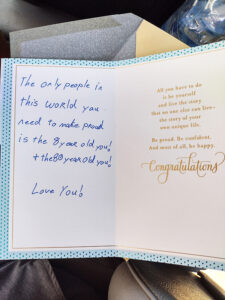 Each year, we are more impressed by the creativity and dedication our team members show in their Founder's Day Service Projects. We can't wait to see what they'll do next year!
Click here to see our Founder's Day Service Projects from past years.