Charity of the Month: Your Kindness Supports Children in Ukraine

Use this card in May to help children suffering from the war in Ukraine.
The war against Ukraine has dominated headlines over the past two months, and the violence perpetrated upon innocent Ukrainian citizens has been astronomical. As a result, the future of many children is in danger. Thousands of children have lost their families and homes or been injured or displaced. Many are at risk of becoming victims of human trafficking and sexual violence. These children are in desperate need of help.
Please join CharityRx and Your Kindness as we dedicate the month of May to working toward providing food, medicine, warm clothes, shelter, and evacuation for children affected by the war in Ukraine. As native Ukrainians, Your Kindness considers it their duty to help children in these difficult situations. They work with volunteers and organizations currently in Ukraine and are actively working to help the most vulnerable groups of children.
You can assist in this goal by using the CharityRx prescription discount card when picking up medications for yourself, your family, or your pets. Each prescription discounted by the CharityRx card will result in a donation to Your Kindness. You can also donate directly to Your Kindness by clicking here.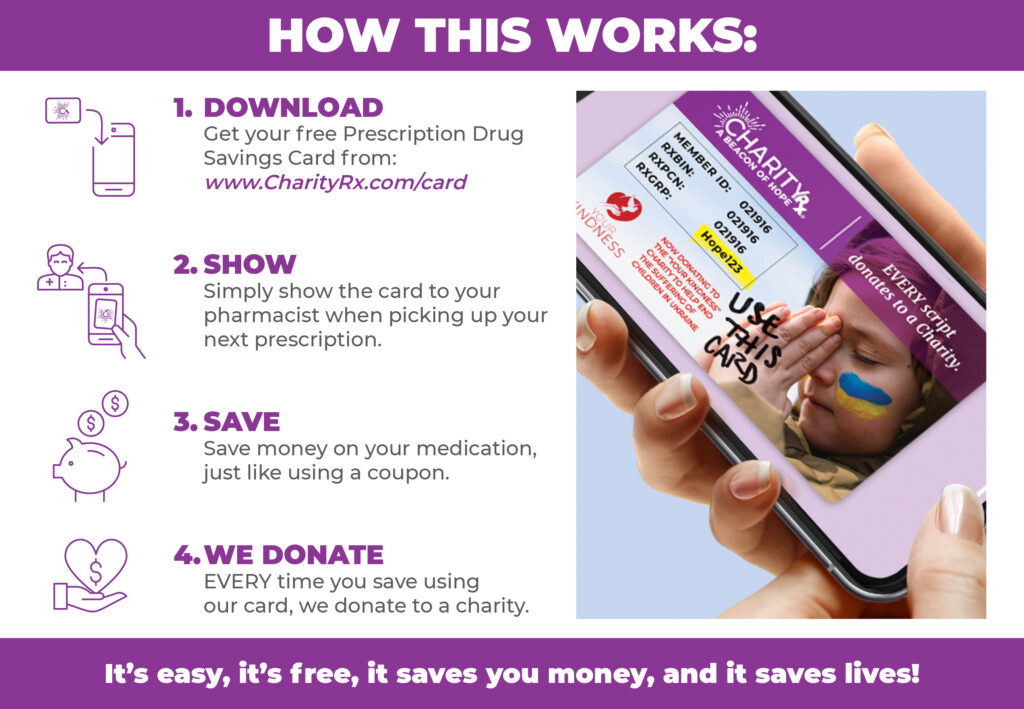 HOW CAN I HELP?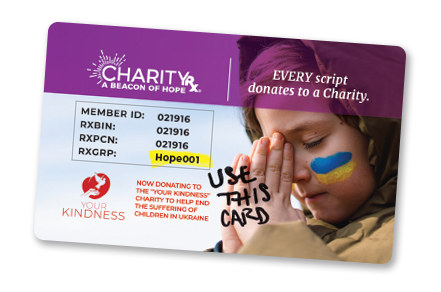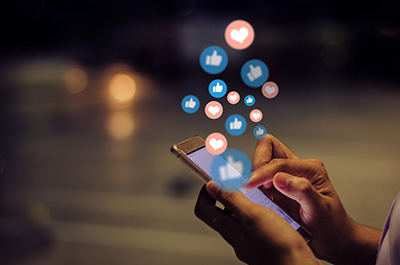 ---
HELPFUL LINKS:

• Download the CharityRx Prescription Drug Savings Card here: Get the Card
---