June 2022 Charity of the Month: Wounded Veteran Fund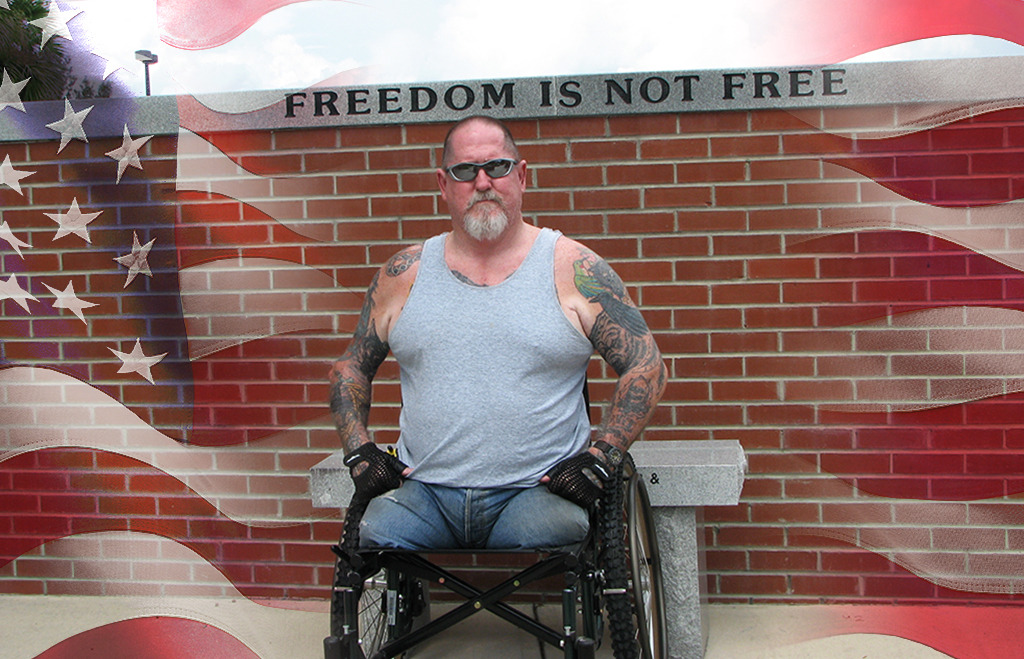 Supporting wounded veterans is a duty and honor that we all share as Americans. Their bravery and sacrifice ensure our freedom, and we must do everything we can to help them heal and transition back into civilian life.
More than 52,000 servicemen and women have been physically injured in recent military conflicts; 500,000 live with invisible wounds, from depression to post-traumatic stress disorder (PTSD); 320,000 experience debilitating brain trauma.
At CharityRx, we love and support our American military service people and veterans. To honor those who serve and those who have come back wounded, our Charity of the Month is the Wounded Veteran Fund. CharityRx set up this fund to donate to military veteran charities throughout the country. To support this cause, and because June is National PTSD Awareness Month, all donations will go to Wounded Warrior Project and the Florida Veterans Foundation through the Wounded Veteran Fund.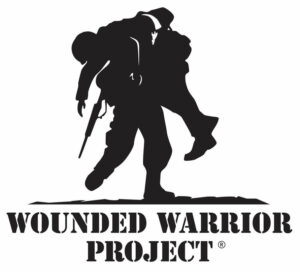 Wounded Warriors Project (WWP) serves to honor and empower veterans and service members who incurred a physical or mental injury, illness, or wound while serving in the military on or after September 11, 2001.
Click here to see how you can get involved with Wounded Warrior Project: Click Here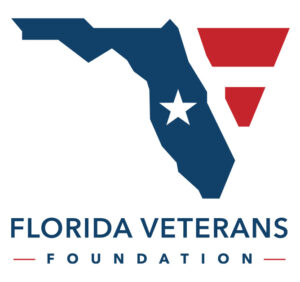 Florida Veterans Foundation (FVF) is committed to serving Florida Veterans and their families. All funds received are used to support our initiatives to help veterans and their families.
FVF serves as the statewide lead organization for Florida veterans and their families by providing direct services and partnering with state and local governments, veteran service organizations and educational institutions to improve their physical, financial, mental, emotional, and social well-being.
Click here to see how you can get involved with Florida Veterans Foundation: Click Here
Every time you use the CharityRx prescription discount card during the month of June, a donation will be made to the Wounded Veteran Fund. There are many ways to support our heroes. Whether you volunteer, donate to a worthy cause, or simply use your CharityRx card at the pharmacy, every act of kindness impacts the lives of wounded veterans. Thank you for supporting our veteran heroes!
Use this card in June to support wounded veterans.

Simply download the card and show it to your pharmacist to save on your prescriptions and donate to our wounded veterans.
---
More Ways You Can Help
Follow the Wounded Warrior Project and Florida Veterans Foundation Facebook pages for advocacy alerts, including opportunities to sign petitions, write letters, and more.
Consider a financial gift. Donate or host a fundraising event to benefit warriors.
Honor service members by thanking them for their service and sacrifices.
Show your support for veterans by shopping with companies that support veterans and Wounded Warrior Project.
---
Sources: woundedwarriorproject.org and helpflvets.org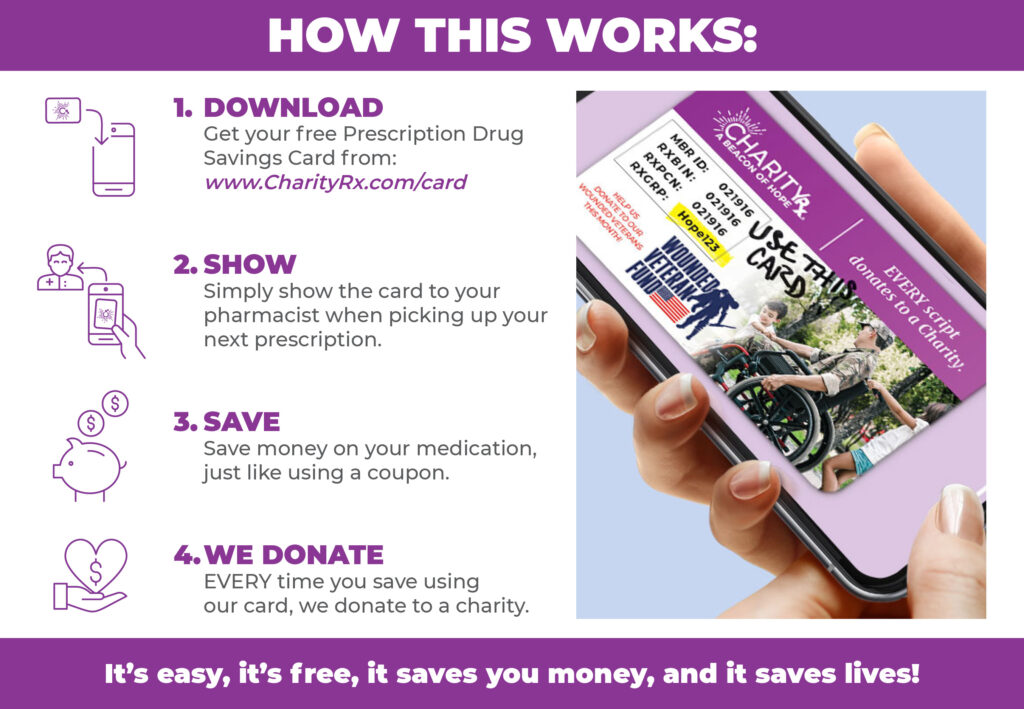 HOW CAN I HELP?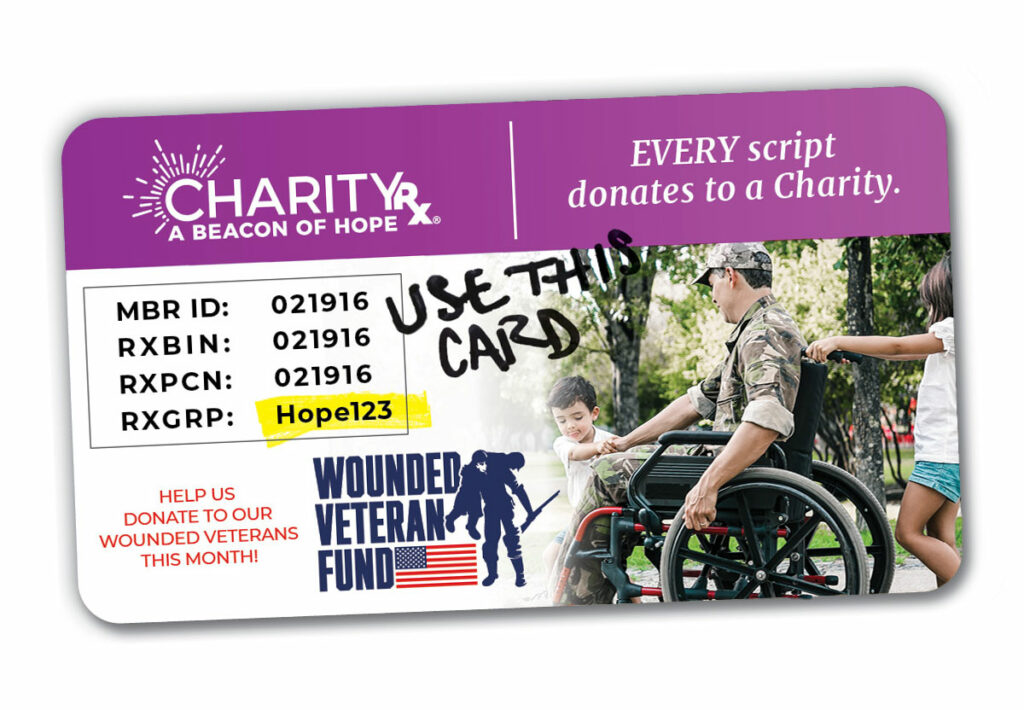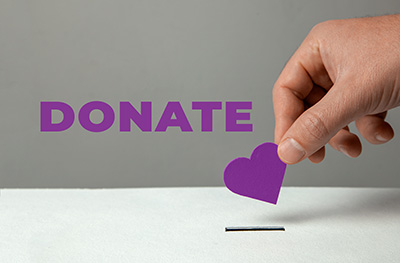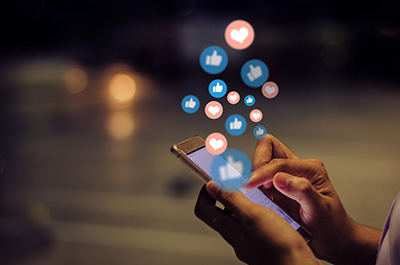 ---